The majority of consumer routers are too weak to handle the encryption algorithm that we provide.
If you wish to get better internet speed than 10-20 Mbit/s, we recommend
Vilfo
.
1. Disable IPv6
Only displayed once logged in.
2. Change DNS server
Log in to your router, and go to Setup » Basic Setup. Then set the DNS servers as:

Static DNS 1: 46.227.67.134
Static DNS 2: 192.165.9.158

Also activate NTP Client, and set Time Zone to your time zone.

Click Save.
3. Choose server
Only displayed once logged in.
4. Configure OpenVPN
Click Services » VPN. Enable the OpenVPN Client and enter the information below.
5. Restart router
Click Services » Services and choose Reboot Router.

When the router has been restarted, go to Status » OpenVPN.
If you see CONNECTED like the picture below, everything should be in order.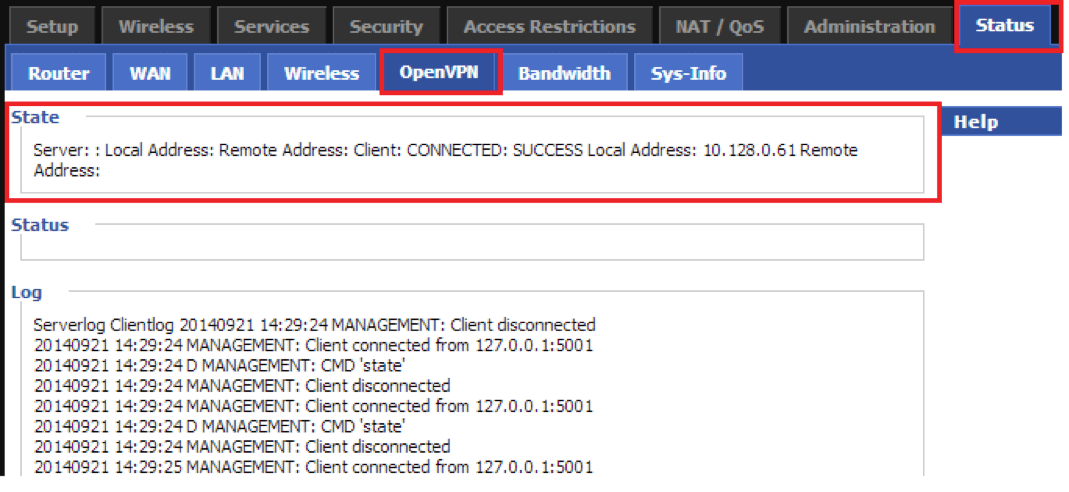 6. Finished
You should now be connected to OVPN and be able to browse the internet safely. To make sure everything was set up correctly, please check the dashboard to verify that you are connected.

Also make sure that you do not have any DNS leaks by going to IPleak.net and check your detected DNS Address.

You should have 46.227.67.134 or 192.165.9.158 as your address if everything is working. If you see another address, follow this guide to fix any DNS leaks.