Today, (January 31st, 2016), OVPN went from having servers in Sweden to also having servers in Frankfurt, Germany. That means that we have officially launched our service internationally.


As of now, we have a 10 Gbit/s uplink to Cogent and each server has a 10 Gbit/s link. In processing power, each server can handle roughly 3 Gbit/s, and since we have eight servers we have enough processing power to handle 24 Gbit/s.


Whenever we get close to reaching the max capacity of the uplink, we'll get more uplinks in order to continue delivering great speeds to our customers. If needed, we also plan to start peering with DE-CIX, and we might start using multiple ISPs for transit.


We currently have
one blade system
in the rack, and every node is equipped with a Xeon E3-1241V3 3.5GHz processor, 8 GB RAM, and a 10 GbE Intel NIC. Just like always, these servers run without any
permanent media storage
.
We can at least fit another two blade systems in the rack, which means another 16 servers, and processing power for 48 Gbit/s.


Below are some pictures of the equipment and the cabinet in Interxion.


Server rack from the front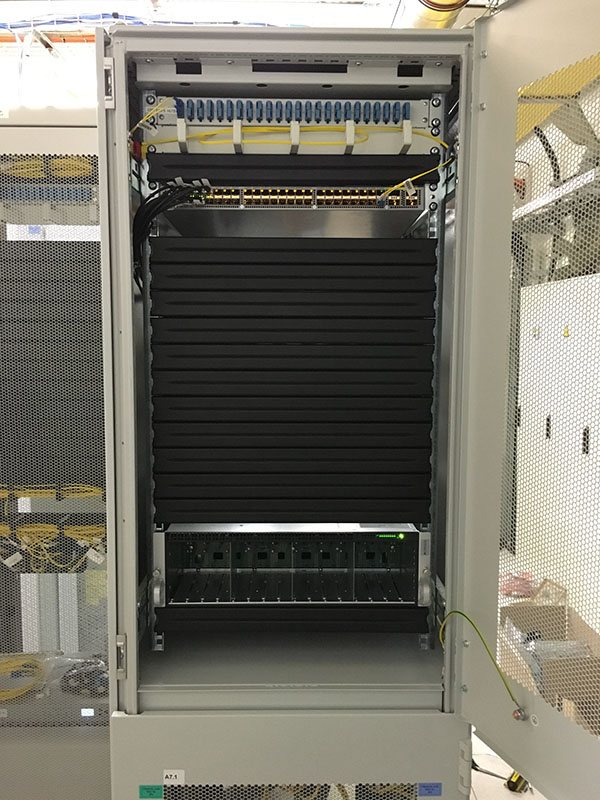 Top of server rack from the back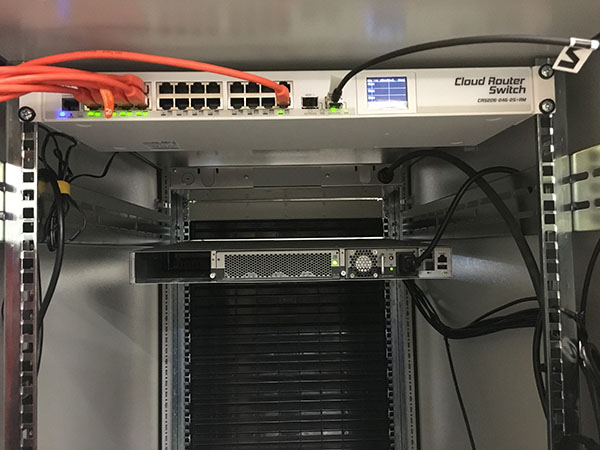 Bottom of server rack from the back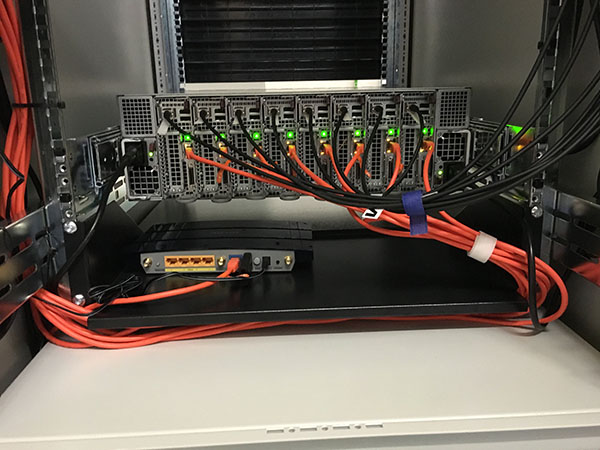 Cabling on the left-hand side of the server rack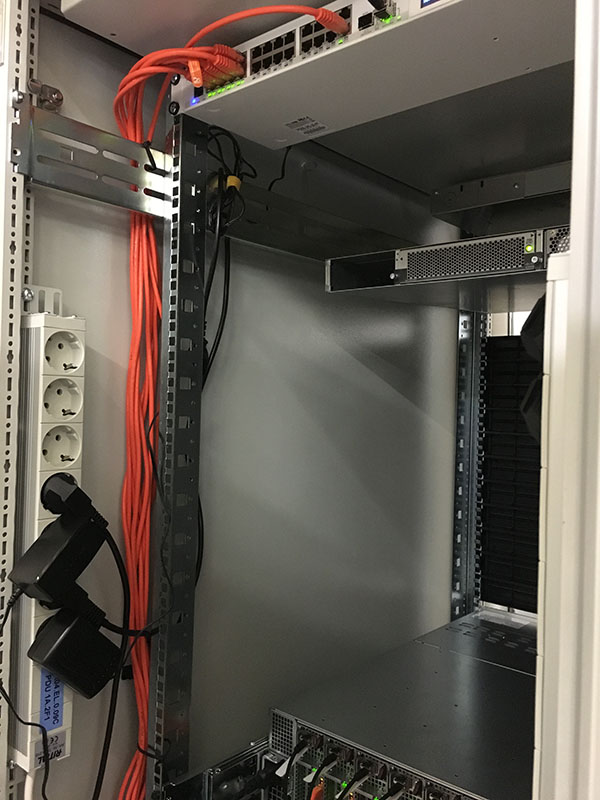 Cabling on the right-hand side of the server rack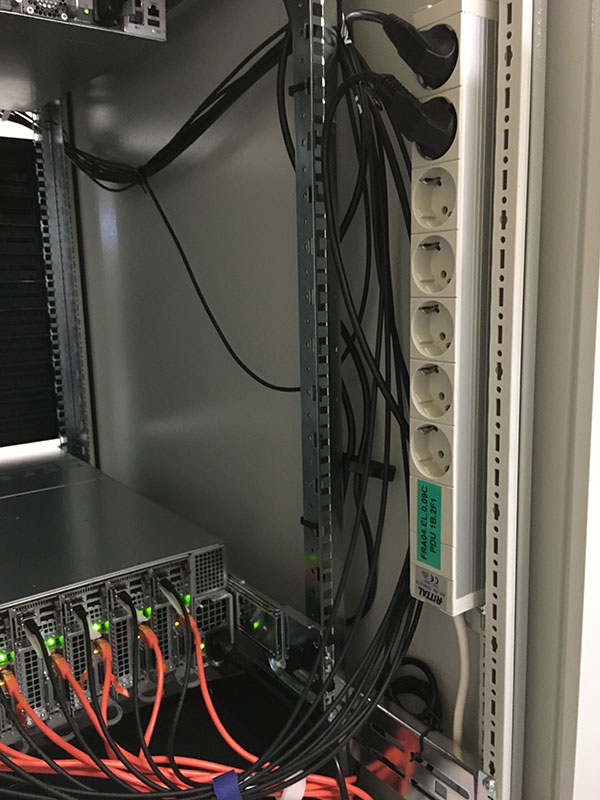 Equipment before mounted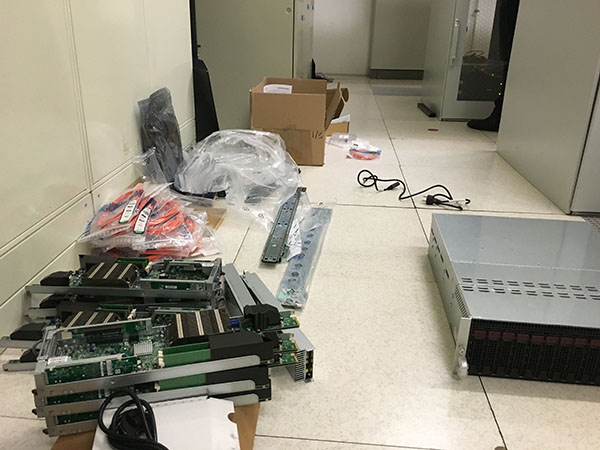 Close-up of nodes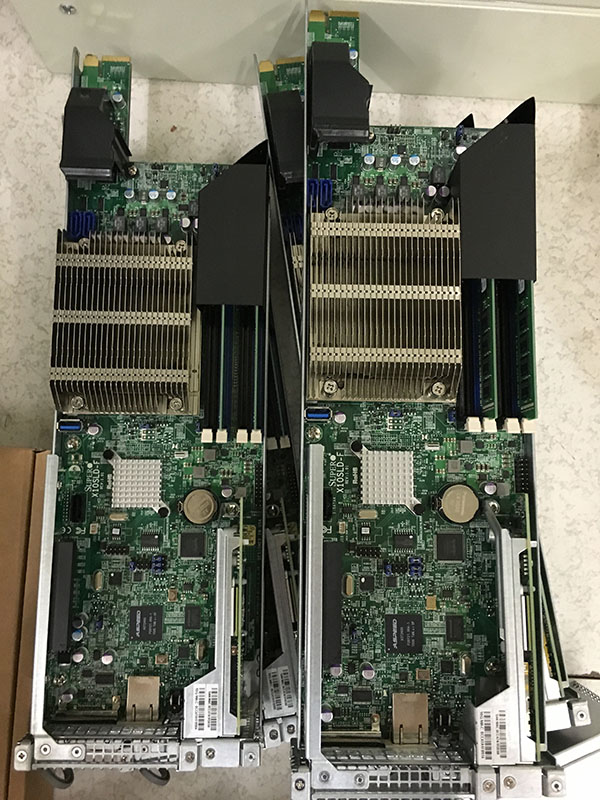 Close-up of blade before hard drive chassi removal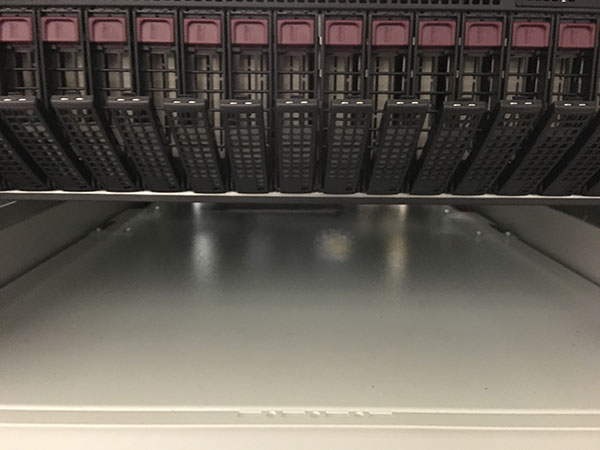 Close-up of blade after hard drive chassi removal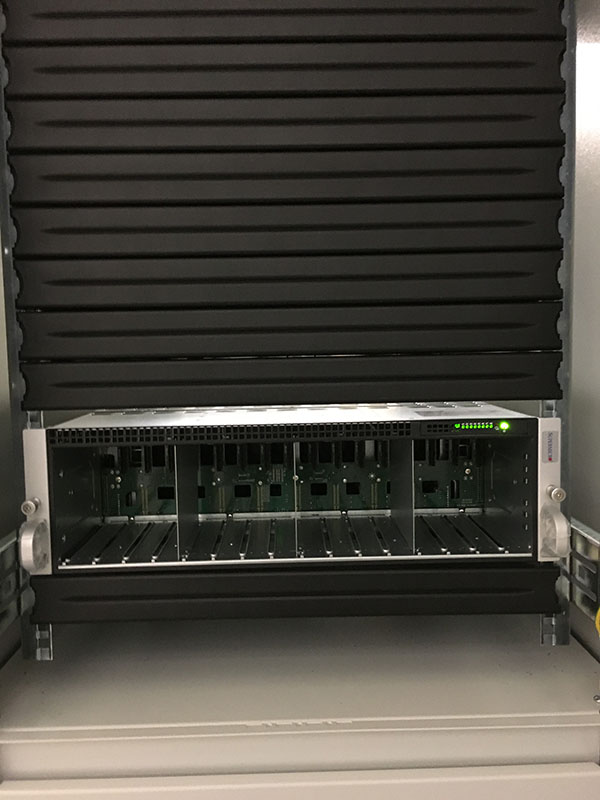 Server status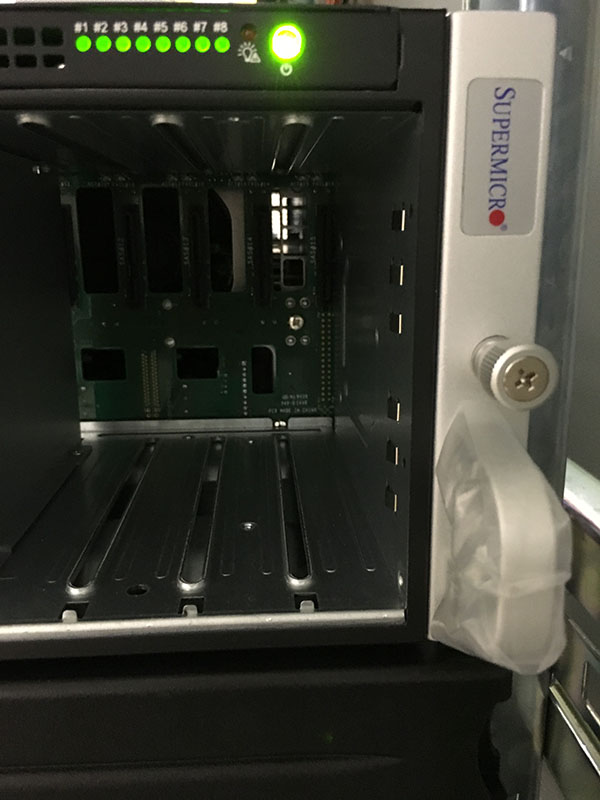 Front of cabinet when closed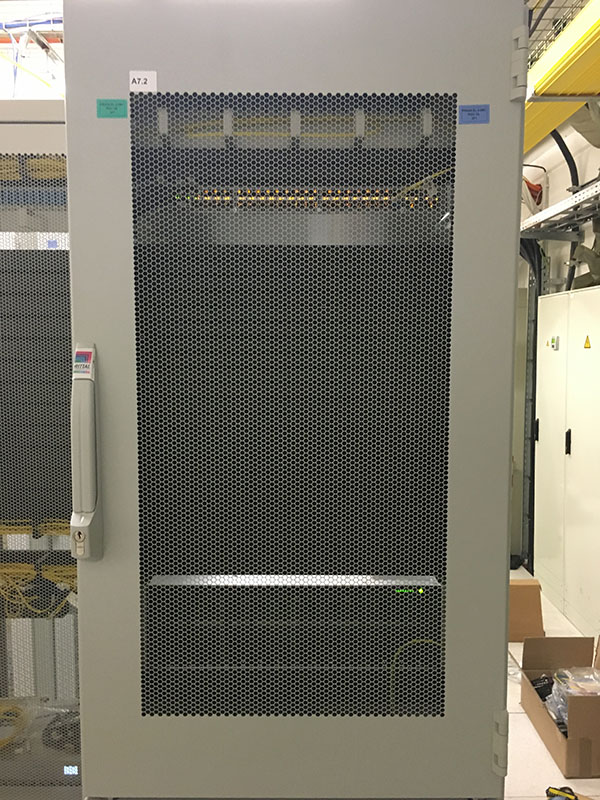 Back of cabinet when closed