1. Download OpenVPN
The first thing you need to do to connect to OVPN is to download OpenVPN GUI

If you are using a 32-bit version of Windows you should download OpenVPN 2.4.3-I602
If you are using a 64-bit version of Windows you should download OpenVPN 2.4.3-I602.
2. Install OVPN
To begin the installation, double-click the file you downloaded in the previous step.


Click Next >.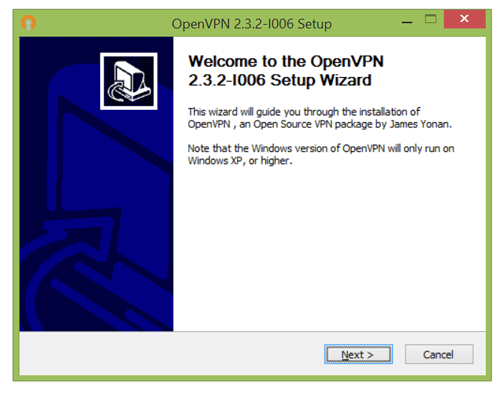 You now need to accept the terms and conditions for OpenVPN. Click I Agree.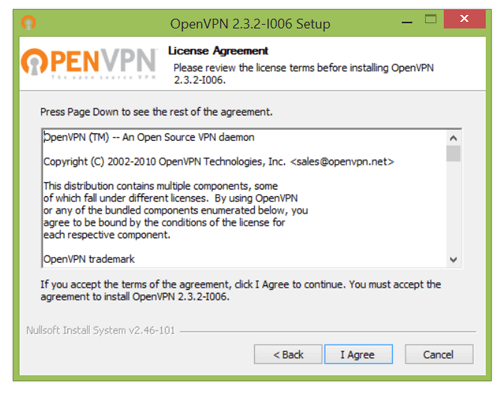 Make sure all alternatives are selected, and click Next >.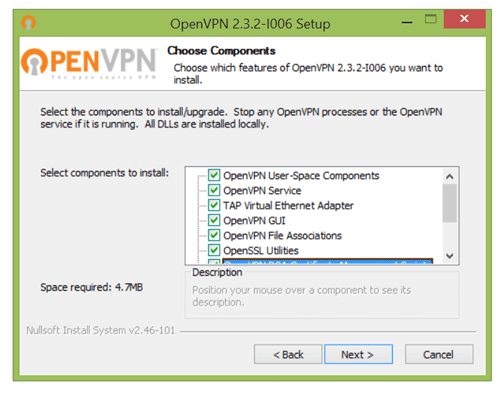 Choose the folder where OpenVPN should be installed, and then click Install.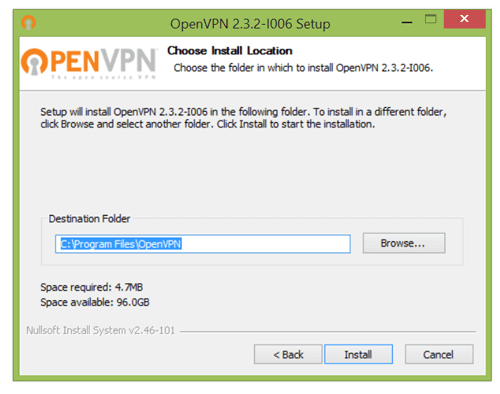 Click Finish.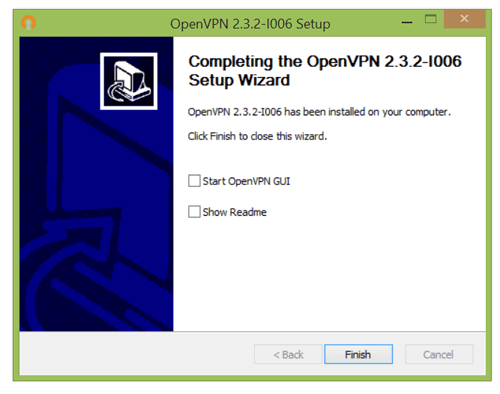 3. Configure network settings
Open the Control panel


Click Network and Internet.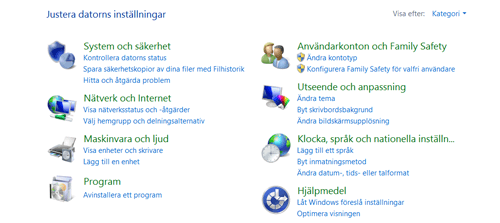 Click Network and sharing-center.

Click Change settings for networking card in the left column of the control panel.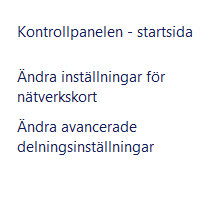 Find the icon saying TAP-Windows Adapter V9.


Right click the icon and choose Change name. Change the name to tap0.

4. Download the configuration you want
You need to be logged in to download the configuration files. Once you're logged in, you will find the files here.
5. Start OpenVPN
It is important that you always run OpenVPN as administrator.

You can run OpenVPN as administrator by right clicking on the icon on the desktop, and then choose Run as administrator.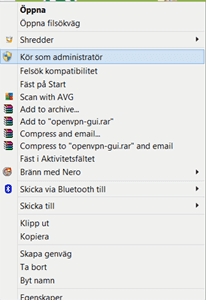 6. Connect to OVPN
Click the arrow in the right corner of your screen. Then right click on the icon showing a computer with a padlock.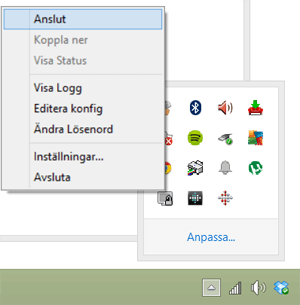 7. Set credentials
Enter the username and password you used when creating your OVPN account.

8. Finished
You should now be connected to OVPN and be able to browse the internet safely. To make sure everything was set up correctly, please check the dashboard to verify that you are connected.