Information about our filtering service
OVPN no longer offers the filtering add-on. Instead, we have released a browser extension that's free for all our customers.
OVPN is one of few VPN providers delivering additional services in order to make the VPN experience as smooth, fast, and secure as possible. Apart from our proxy, we also provide filtering: a unique service that will make browsing the web faster and more secure, no matter what platform you are using. For just €3/mo, you get this service that definitely is worth the low cost if you want to make browsing the web a faster and more secure experience.
How does it work?
We have worked hard in blocking dangerous domains that are filled with viruses and other harmful code. We also block trackers that are keeping tabs on your data in order to sell your browsing habits to a third party.
None of this takes place on your device but on our servers. When your traffic reaches our servers, it is automatically run through our filter, removing advertising and tracers and blocking dangerous domains. No matter what device you are using, be it pfSense, Windows, Linux, iPad, Android, or Mac OS X, the filtering works just as fast and efficient.
No extra installation is required; all it takes is a custom-made configuration file that you use in order to connect to OVPN. After that, you just log in as usual and we take care of the rest!
Below you can see some examples of the effects of our [filtering service] (/en/features/filtering/) when visiting DN.se. Click on the images to view a larger version.


Using an iPad without OVPN filtering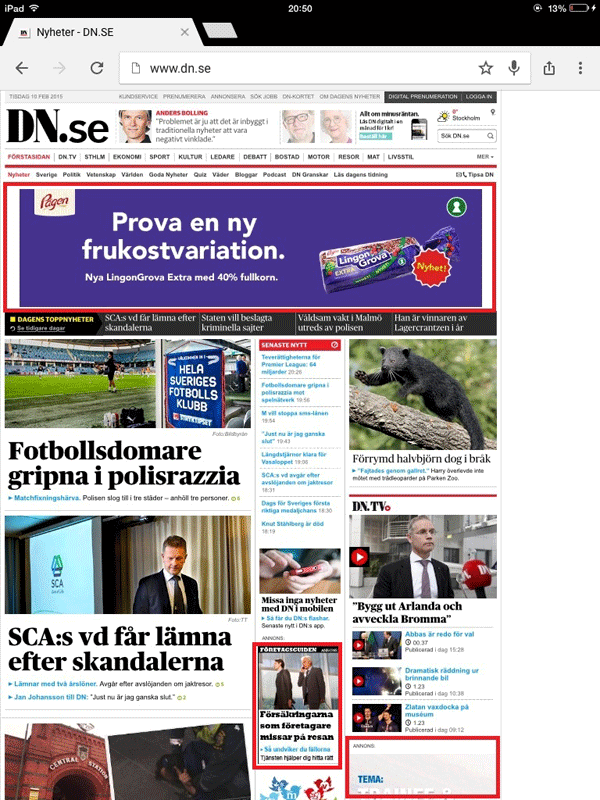 Using an iPad with OVPN filtering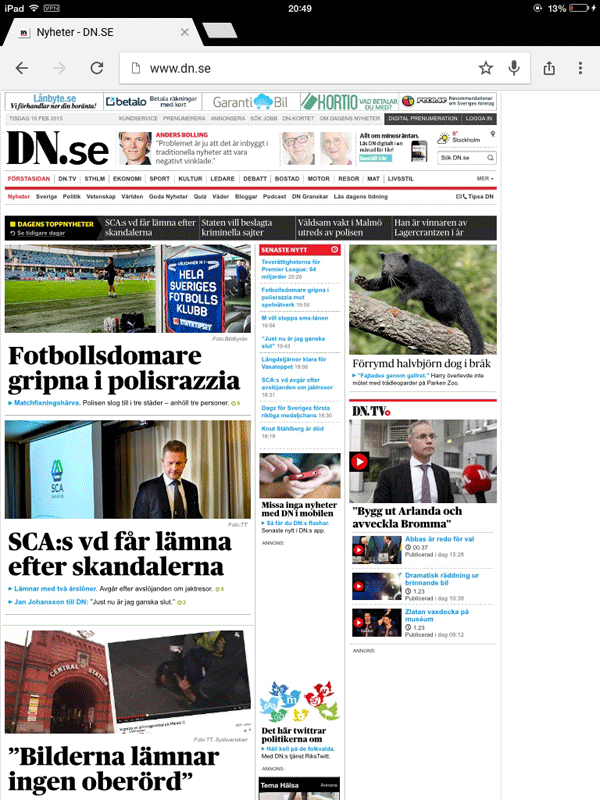 Using Internet Explorer without filtering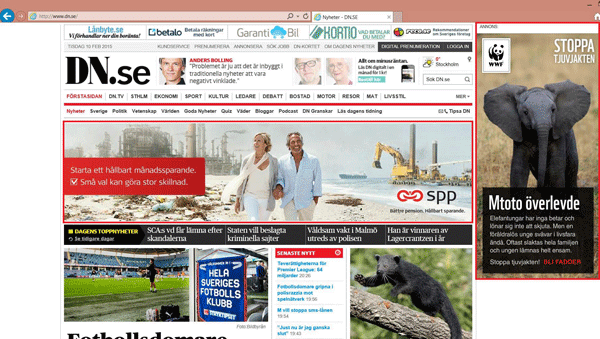 Using Internet Explorer with OVPN filtering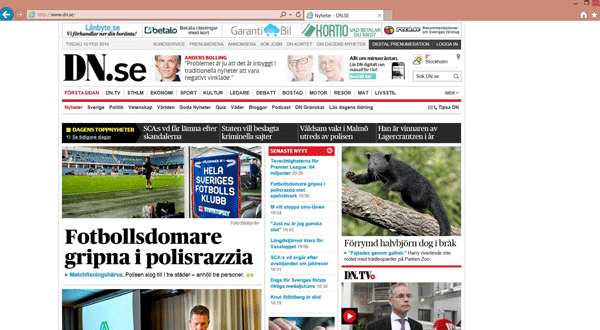 All in one
Our filtering service is not just an ad blocker; it is also a filter for harmful code and trackers. No matter what device you are using, your browsing will be faster and more secure when you are using our filtering service.
Do keep in mind that our filtering service is an ongoing project. We are working hard on adding trackers, dangerous domains, and blocking ads. If you have any suggestions on how we can improve our service, don't hesitate to shoot us an email!
Easy to install
It is very easy to start using our filtering service. All you have to do is download a custom-made configuration file and import it as a default OpenVPN configuration file. After your purchase, you will find it on the same site as all the other configuration files.