1. Download Tunnelblick
To connect to OVPN you first need to download Tunnelblick.
2. Install Tunnelblick
Double-click on the file you downloaded in the previous step and go through the installation process.
3. Download the configuration you want

Double-click the downloaded file to import it into Tunnelblick.
If you see: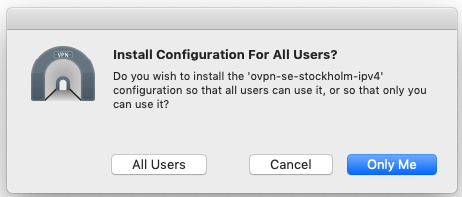 Choose Only Me. You might need to enter your password in order to allow Tunnelblick to install the configuration file.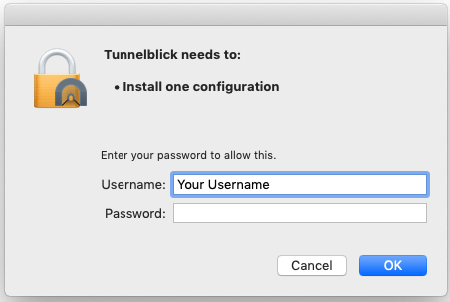 4. Connect to OVPN
The tunnelblick icon, which looks like a tunnel, should be visible on the upper right corner of your screen.
Click the icon connect to the configuration file you downloaded.
5. Enter your credentials
Enter the username and password you used when creating your OVPN account.
Select Save to keychain if you want Tunnelblick to remember your login credentials.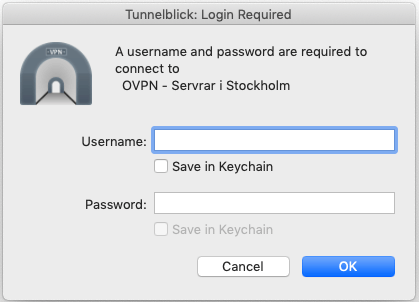 6. Finished
You should now be connected to OVPN and be able to browse the internet safely. To make sure everything was set up correctly, please check the dashboard to verify that you are connected.