3. Open the downloaded configuration file
After you have downloaded the configuration you want, you will need to confirm the download by clicking on Download.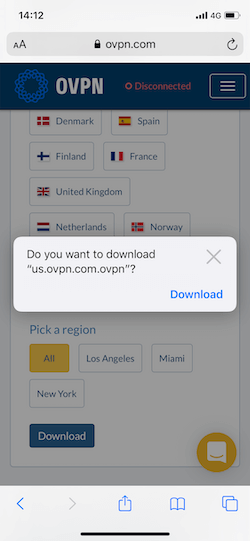 Click on the download button that appears in Safari.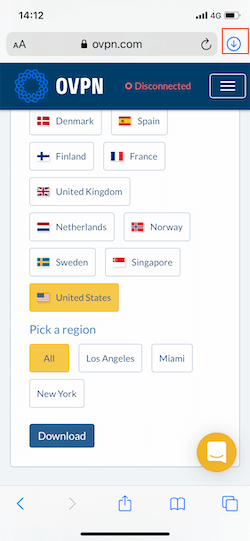 Click on the configuration file that appears in the new modal.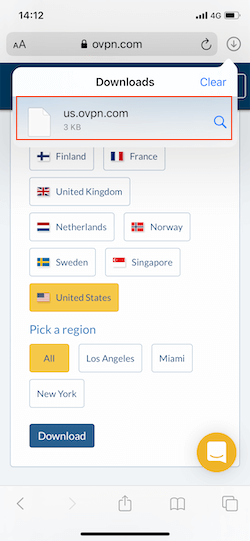 Click on the share icon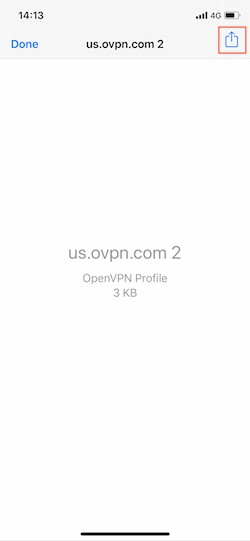 A list of installed apps appear. Swipe as much to the right as possible until you see the option More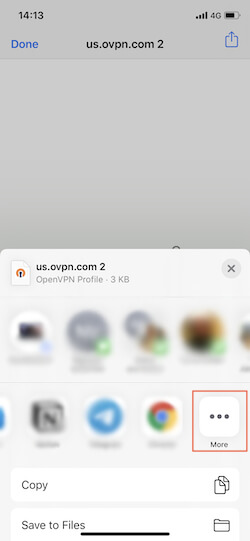 Scroll down in the list of suggestions until you find Copy to OpenVPN. Click on it.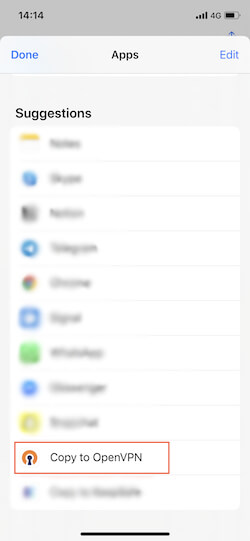 OpenVPN Connect will now be opened. You might need to agree to some terms if it's the first time the app gets opened. Click on Agree.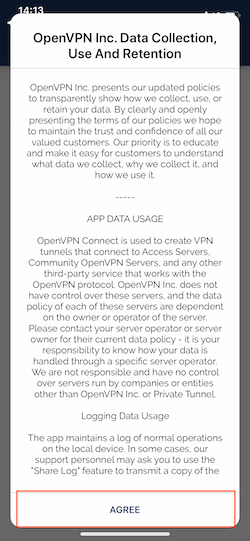 4. Enter your OVPN credentials
The OpenVPN configuration profile can now be imported into the app by clicking on Add
Enter your OVPN account credentials. Click on Add in the upper right corner when you're done.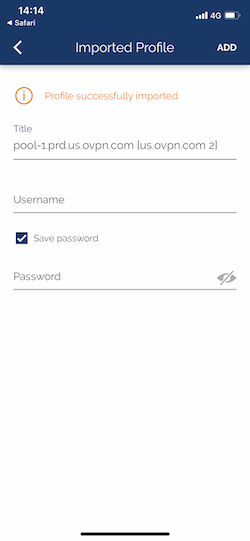 Allow OpenVPN to create a VPN configuration by clicking on Allow.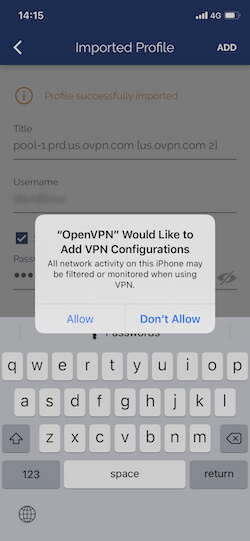 Confirm the action by typing in your iPhone passcode.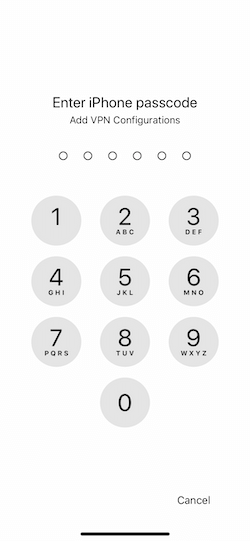 5. Connect to OVPN
Connect by clicking on the grey toggle that appears next to the profile name.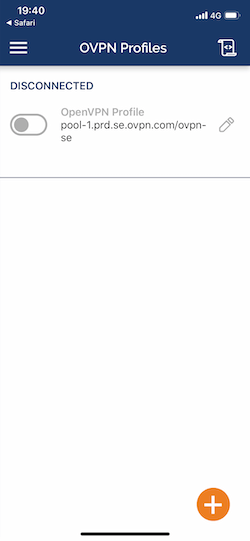 Allow OpenVPN to enable VPN connections.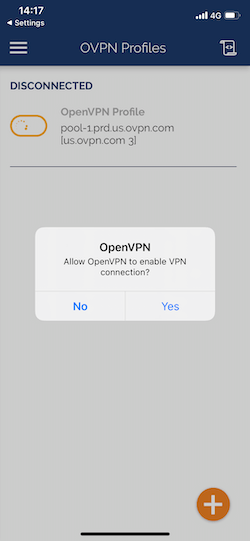 You should now be connected to OVPN and you will see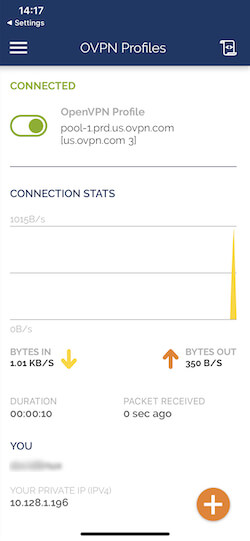 6. Finished
You should now be connected to OVPN and be able to browse the internet safely. To make sure everything was set up correctly, please check the dashboard to verify that you are connected.