3. Open the downloaded configuration file
Open the configuration file that you downloaded. OpenVPN Connect should start and allow you to import the profile.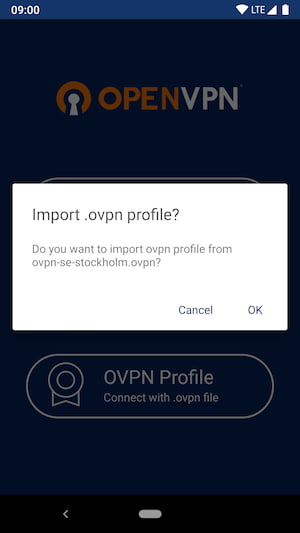 Click on OK. Enter you credentials for your OVPN account and click on Add in the top right corner when you're done.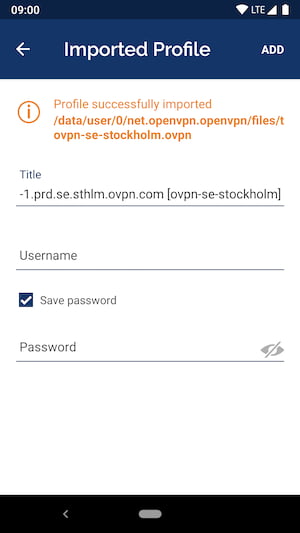 4. Connect to OVPN
Connect by clicking on the grey toggle that appears next to the profile name.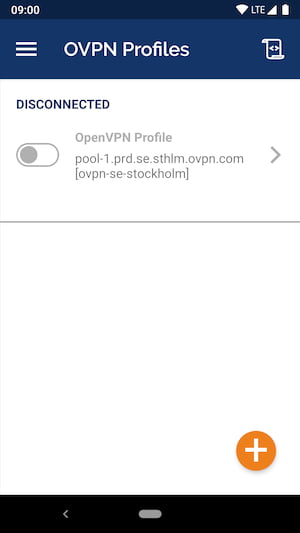 It is possible that you will see a message about chosing certificate. You can discard that message and just click on Continue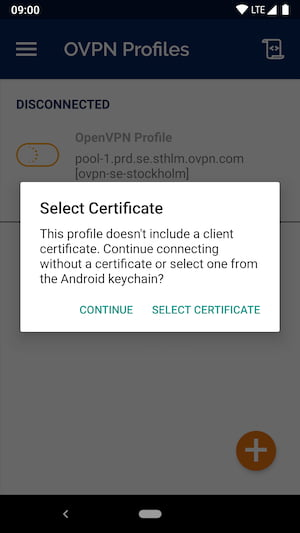 You should now be connected to OVPN and you will see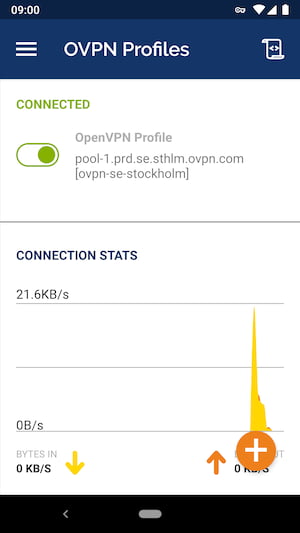 5. Finished
You should now be connected to OVPN and be able to browse the internet safely. To make sure everything was set up correctly, please check the dashboard to verify that you are connected.
6. Additional suggestions
We suggest changing some of the default settings in OpenVPN Connect. Click on the menu icon and choose Settings.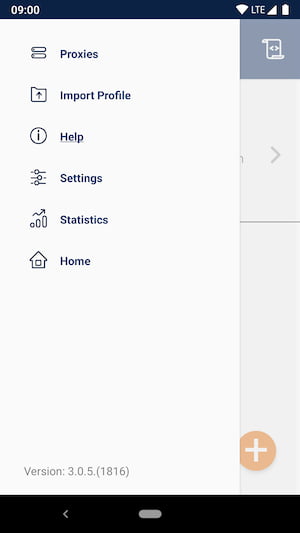 We recommend the following settings:
Reconnect on reboot
Enabled
Shortcut Minimize
Enabled