C More & TV4 Play blocks access to their content for people outside the European Union. Within the EU, people are also blocked from becoming customers, as the subscription must be started when you are in Sweden. The error message below is a well-known phenomenon among Swedes living abroad or people on holiday: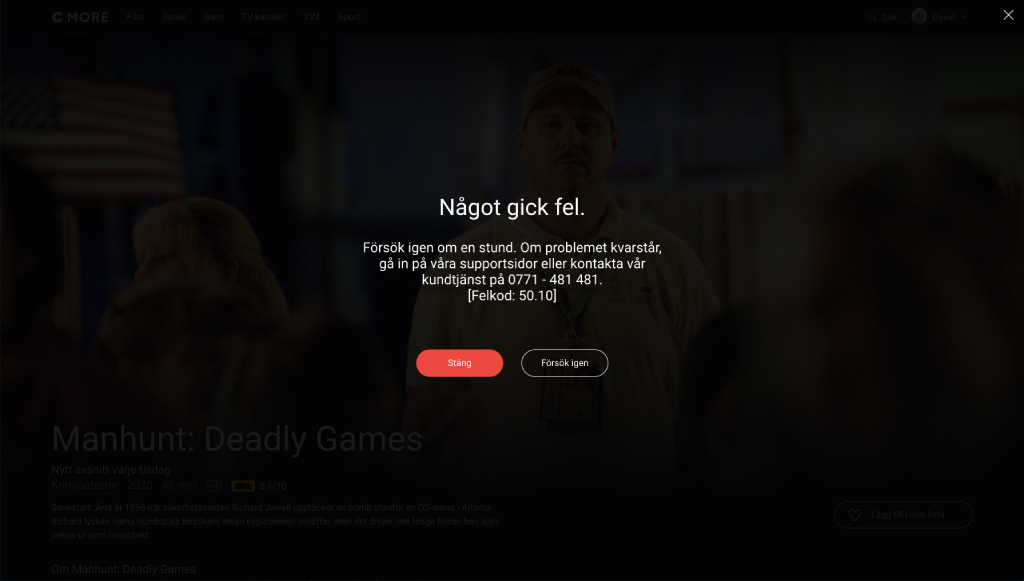 Stream C More regardless of location
It is possible to circumvent their blockades by using a VPN service such as OVPN as it looks like you are in Sweden even when you are abroad. This makes it possible to watch Swedish TV abroad.
C More and TV4 Play block VPN services, which means that the majority of VPN services do not work to access their offerings. If you use a service other than OVPN, you are likely to encounter the following error message instead: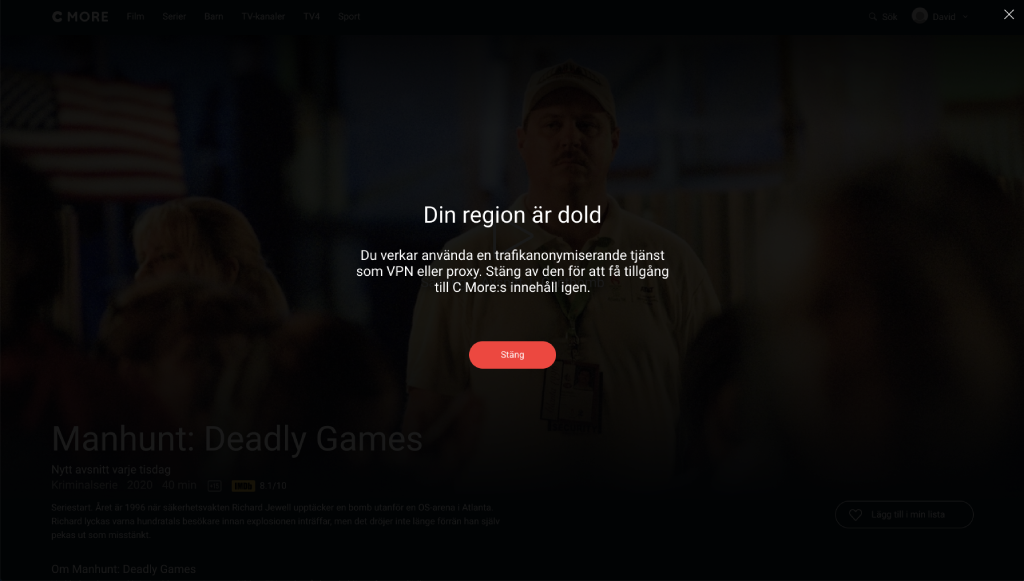 OVPN has built in special support for C More, which means that we can guarantee that OVPN will always work with C More. OVPN also works great for watching TV4 Play when you are abroad, as well as other Swedish streaming services.
How to watch C-More abroad
Purchase a subscription from OVPN. We have a 10-day money-back guarantee and guarantee that C More works
Install the OVPN software on your Windows or Mac computer. A plethora of other devices are also supported
Go to the Connection tab and in the list of regions you can connect to, take the Choose best server in Sweden option and then press Connect
When the connection is established, it looks like you are in Sweden and can therefore see Swedish streaming services abroad
Swedish support
If you have any questions or experience problems, you can always contact our Swedish-speaking support and we will help.