OVPN is looking for beta testers for proprietary client
Update: No beta testers are currently needed.
---
After months of hard work, we have finally decided to bring in beta testers for OVPN's proprietary client for OpenVPN. The client is available for Windows, Mac OS X, and Ubuntu. We will initially only bring in 12 beta testers per operating system but will increase the number after the first week.
Our goal is to have within two weeks about 50 beta testers per operating system.
Client functionality
OVPN login information is stored encrypted on your computer
User information is remembered so that you don't have to log in every time
Real-time graph showing bandwidth consumed
Historical graphs showing traffic consumption (60 minutes & 24 hours)
Optimizes speed by finding which data center you have the best connection to. Then the server with the lowest load is selected
Prevents DNS leaks no matter when they occur. A check is made every second to ensure that a leak never occurs
DNScrypt support to ensure that all DNS calls are encrypted
Built-in functionality to kill the internet connection if the connection to OVPN is lost
No configuration files need to be downloaded & installed. Everything happens automatically in the client
Displays the internal & external IP address and its PTR address
Shows the uptime of the connection to OVPN
Client preview
Connection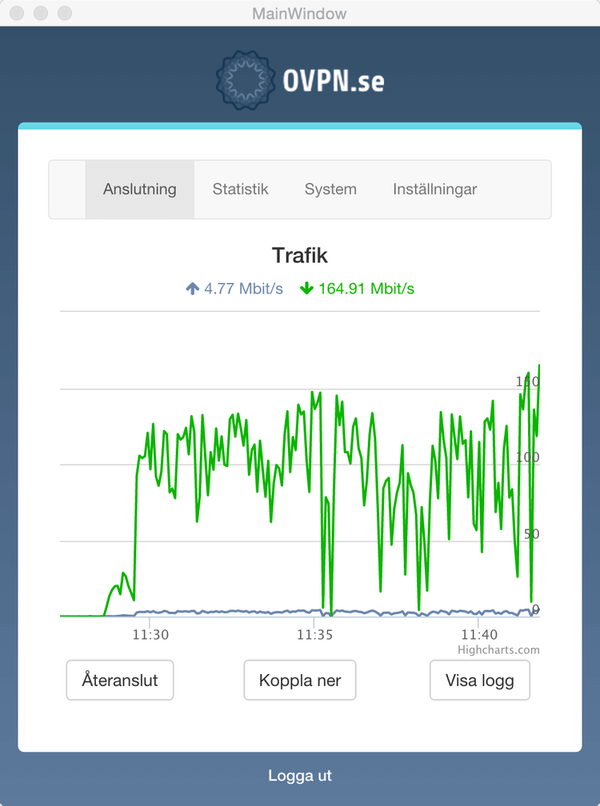 When the client is connected, this view contains a graph that is updated in real time with the bandwidth consumed.
When the client is not connected, this view includes the ability to connect to a specific server or to select the least loaded server.


Statistics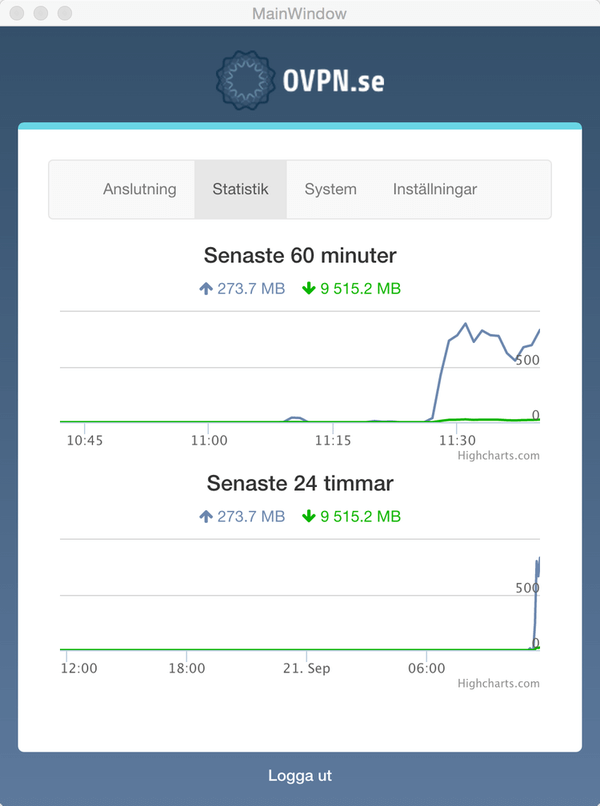 In contrast to the connection view, this view contains a historical graph of the consumed amount of traffic in megabytes.


System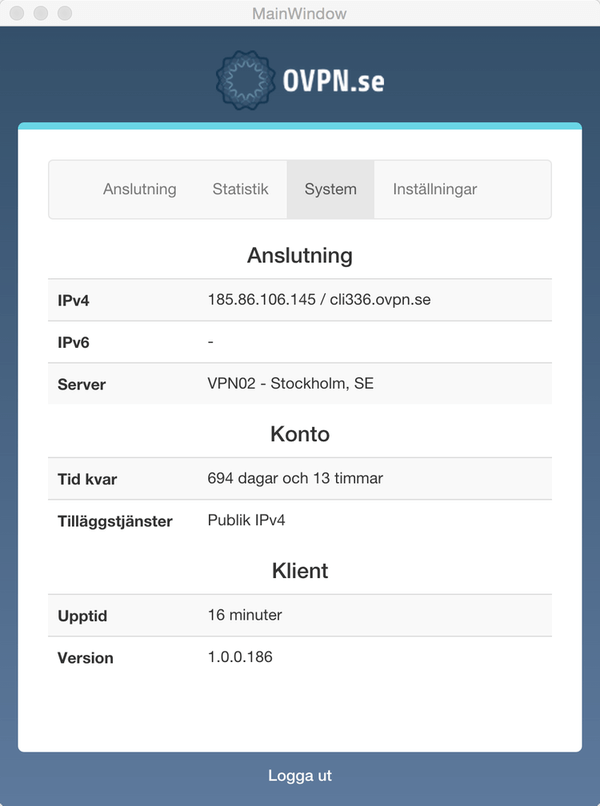 Contains information about the existing connection as well as information about the account on OVPN.


Settings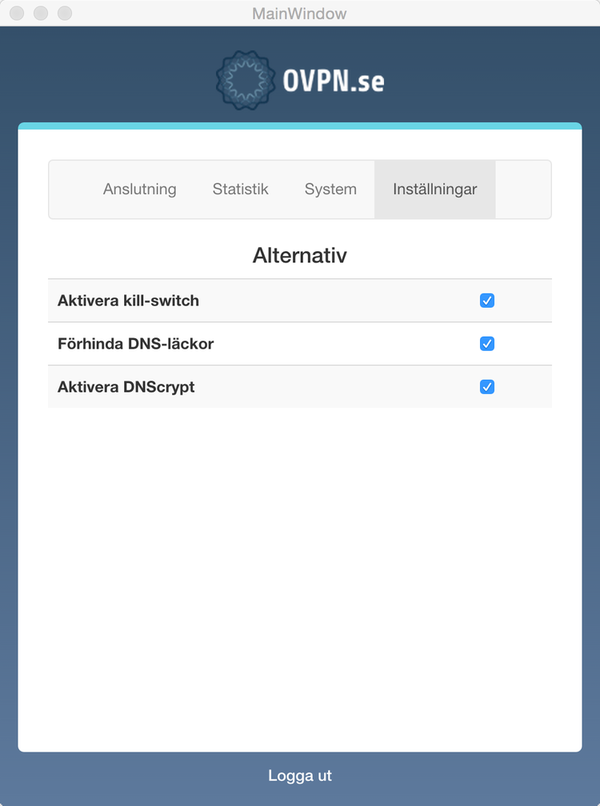 This view controls the functionality of the client and here you can enable/disable various functions. As the client continues to be developed, the view will have more options.
Operating systems we are looking for beta testers for
Below is a compilation of all the operating systems and versions we wish to get beta testers for.
Versions of Windows
In the first stage, we are looking for three beta testers per version for the following versions of Windows:
Windows Vista
Windows 7
Windows 8
Windows 10
Mac OS X versions
In the first stage, we are looking for three beta testers per version for the following versions of Mac OS X:
OS X 10.8 Mountain Lion
OS X 10.9 Mavericks
OS X 10.10 Yosemite
OS X 10.11 El Capitan
Ubuntu versions
In the first stage, we are looking for three beta testers per version for the following versions of Ubuntu:
Ubuntu 13.10 (Saucy Salamander)
Ubuntu 14.04 LTS (Trusty Tahr)
Ubuntu 14.10 (Utopic Unicorn)
Ubuntu 15.04 (Vivid Vervet)
Information for beta testers
The purpose of the beta test is to find bugs and areas for improvement before the client is released for all customers. Thus, we want to continuously receive feedback about how the client is perceived and if any bugs occur during use.
We would like answers to the following questions:
Was the installation of the client simple?
Do you prefer the client to the one you used before?
How can the client be improved?
Have you found any bugs?
Do you miss any functionality?
We wish to have a conversation with all beta testers a few times a week to ensure that we receive the necessary feedback.
Contact us about becoming a beta tester
Send an email to beta@ovpn.com if you are interested in testing the client before everyone else and help us improve it even more. Include the following information in the email:
Operating System & Version You Can Test the Client on
Age & Computer Experience
How often and when can you send us feedback
The beta test will begin this week so feel free to apply as soon as you can.