OVPN continues to open datacenter locations all over the world. We're happy to announce that our Zürich datacenter is now up and running and available for use.
How to access the Zürich, Switzerland servers
OVPN Desktop Client
As old server lists may be cached from before the servers were launched, please note that you might be required to manually log out and log in again to load the new server list. If you have yet to install the OVPN Desktop client, you can get started here.
Login to the OVPN Desktop client
Option 1: Choose "Select best server in Switzerland in the first drop-down menu and press connect.
Option 2: Choose "Select server manually". Select a server in Zurich in the server list and press connect.
OpenVPN GUI and third party systems
To connect with OpenVPN GUI, Tunnelblick, Viscosity or any other third party VPN client, new configuration files for the Switzerland have been made available in each of their guides. Simply select your corresponding setup guide here and follow the steps.
Server specifications
The three servers in the rack are the same model, namely HPE ProLiant DL20 Gen9, and they are equipped with an Intel Xeon E3-1230v5 3.4GHz processor, 16 GB RAM, and 2x1 GbE Intel NIC. Just like in all other datacenters, these servers are run without any hard drives or any other form of permanent storage.
The servers are located in Interxion's datacenter on Sägereistrasse 35. The internet service provider is M247.
Images
Here's two pictures of the servers.
Back of the servers: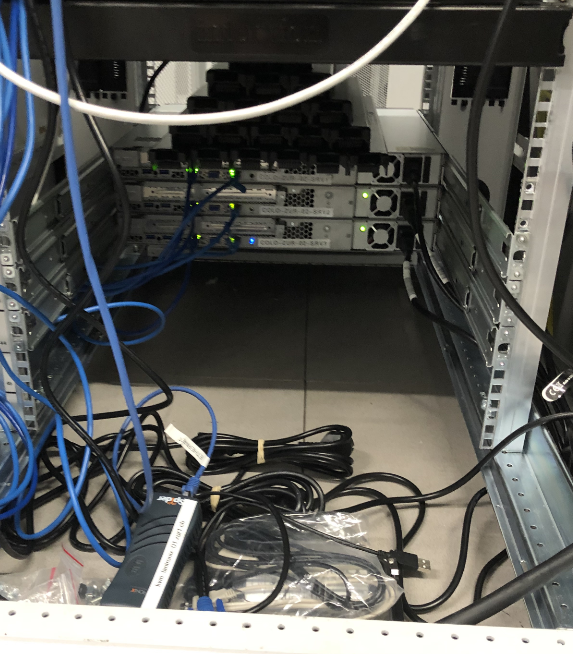 Front of the servers: