Några ställen där OVPN har nämnts
Over the years OVPN has been reviewed, commented on and mentioned on an array of websites. Below follows a few of our most prominent mentions.
vpn-services.bestreviews.net

"OVPN is something of a pleasant surprise. The service delivers on its promise to provide solid internet security and – on top of all the expected features such as the kill switch and the DNS leak prevention – OVPN brings some new stuff to the table, like the multihop add-on or the browser extension that blocks trackers and ads."
Read and comment on the review here bestreviews.net
VPNRanks.com

"OVPN is an impressive online privacy service that operates mainly from Sweden. The service offers a list of amazing benefits to the users like multi–login, clear-cut privacy and logging policy. Moreover, the service is striving hard to become one of the most influential players in the VPN industry."
Read the full review here: VPNranks.com.
VPNmentor.com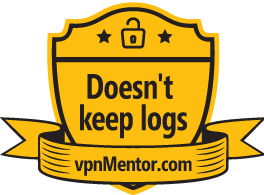 "OVPN.com takes your security very seriously. Their infrastructure and VPN service are built so that no logs can be stored anywhere."
Read the full review here: VPNmentor.com
BestVPN.co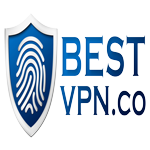 "OVPN does have a few things to improve but overall, it's a recommended VPN from our end. There were no DNS leaks, the speeds were great, touching almost 30 MBPS on a 35 MBPS connection, latency time was low and above all, we never encountered any breakdown."
Read the full review here: BestVPN.co
VPNbasen.se
"OVPN ger oss tillgång till många starka krypteringsalternativ (som bäst AES-256 – världens mest säkra krypteringsstandard) vilket innebär att både webb- och eventuell fildelningstrafik kan hållas säker från obehöriga."
Read the full review here: VPNbasen.se
VPNportalen.se

"OVPN är en svensk VPN-tjänst som erbjuder god säkerhet till ett rimligt pris"
Read the full review here: VPNportalen.se
VPNportalen.no

"Fjerning av geoblokkeringer blir viktigere og viktigere, og OVPN står som en god kandidat for å hjelpe deg med dette."
Read the full review here: VPNportalen.no
VPNportalen.dk

"Fjernelse af geoblokeringer bliver vigtigere og vigtigere, og OVPN er en god kandidat til at hjælpe dig med dette"
Read the full review here: VPNportalen.dk
VPNexpert.nl
"OVPN is een Zweedse VPN-dienst die een goede beveiliging biedt tegen een goede prijs"
Read the full review here: VPNexpert.nl
TechShielder.com

"This service has the capacity to meet your needs in a variety of areas. First and foremost, it is well suited to provide you with both an anonymous and secure online experience."
Read the full review here: TechShielder.com
JämförVPN.se

"In summary, we conclude that OVPN is a very good service that offers many features that even the largest VPN services offer."
Read the full review here: JämförVPN.se
vpnAlert.com

"OVPN is a provider that prioritizes privacy above all else."
Read the full review here: vpnAlert.com
VPNetic.com
"OVPN is a great service that really rivals some of the big-name brands on the market and is certainly worth considering if you're looking for a new VPN provider."

Read the full review here: VPNetic.com
TopVPNservice.com

"Great Security & Verified No-Logs"

Read the full review here: TopVPNservice.com
ProPrivacy.com

"OVPN is one of the few services that is 100% transparent and forthcoming with its encryption implementation standards."
Read the full review here: proprivacy.com