Split tunneling allows you to direct internet traffic through the secure OVPN connection while letting other traffic use the regular internet connection for improved functionality and flexibility.
Split tunneling is currently available on x64 versions of Windows 10/11, on version 2.5.0 and later of the desktop client.
How to use split tunneling on Windows
Open the desktop client and click the settings icon and the split tunneling icon.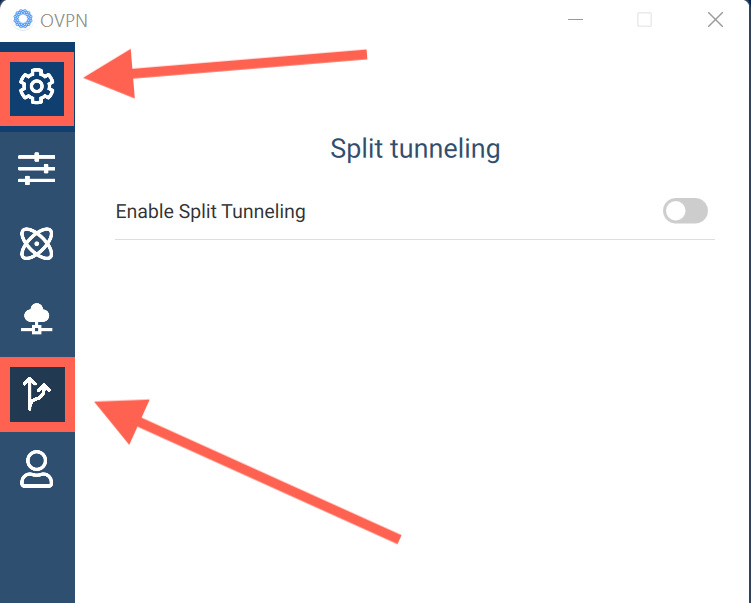 Toggle Enable Split Tunneling and then click Add application.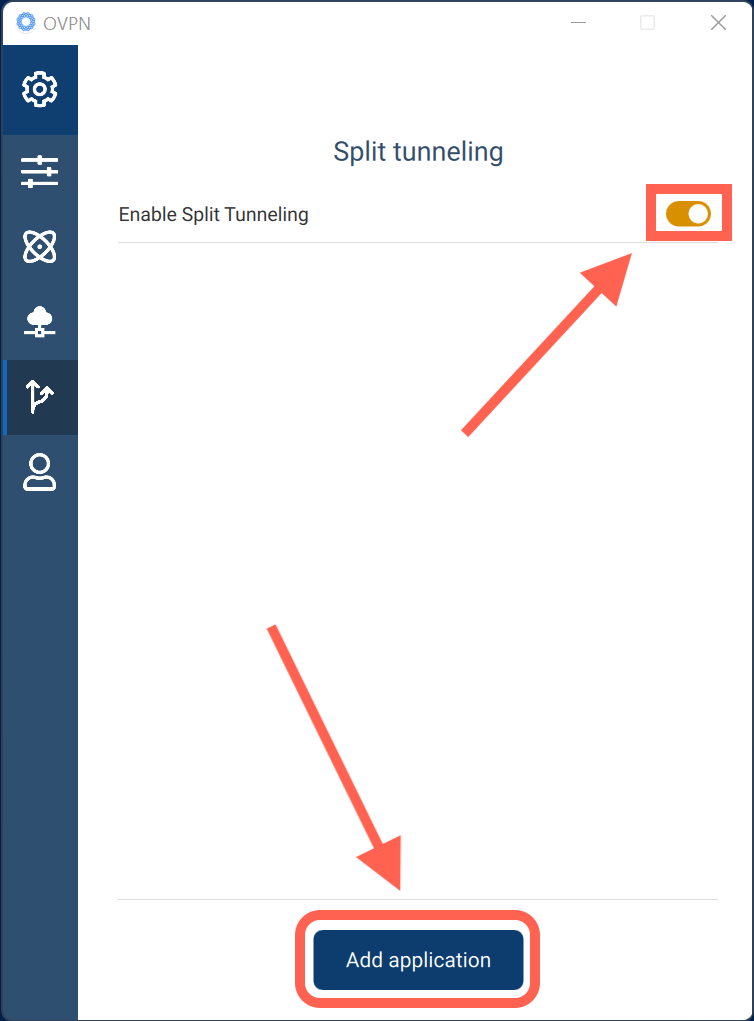 This will open up a list of processes currently running on the device. You can also enable the toggle Show all processes to show hidden processes.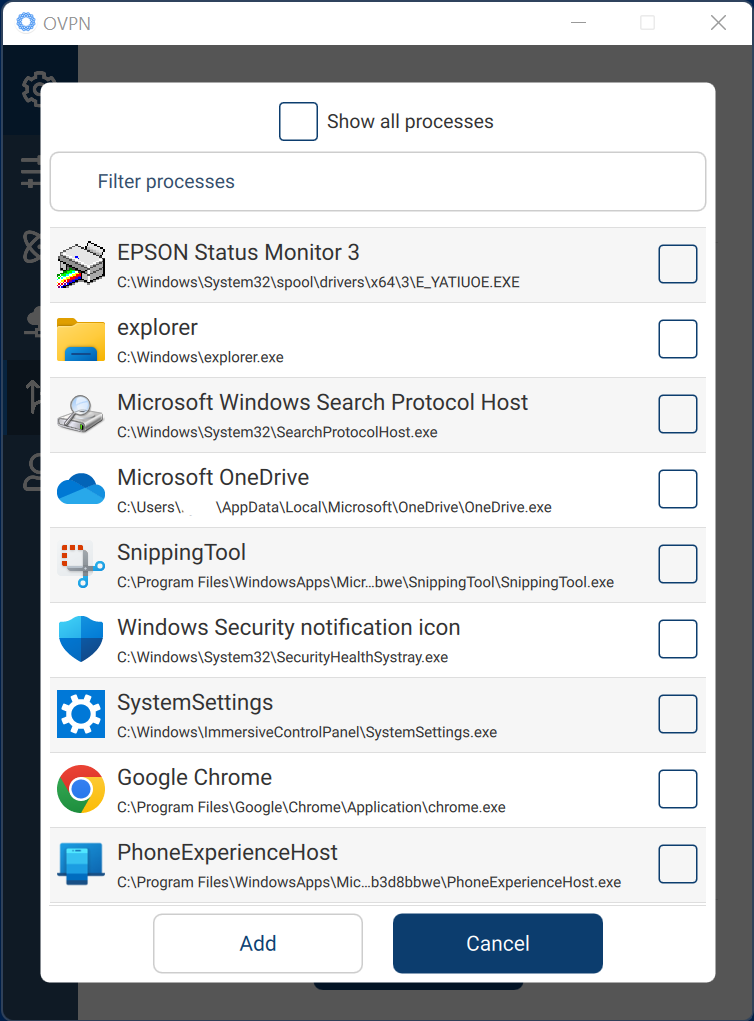 To find a specific application, you can type its name in the Filter processes search box. To exclude it from the VPN tunnel, check the box next to it and then click Add.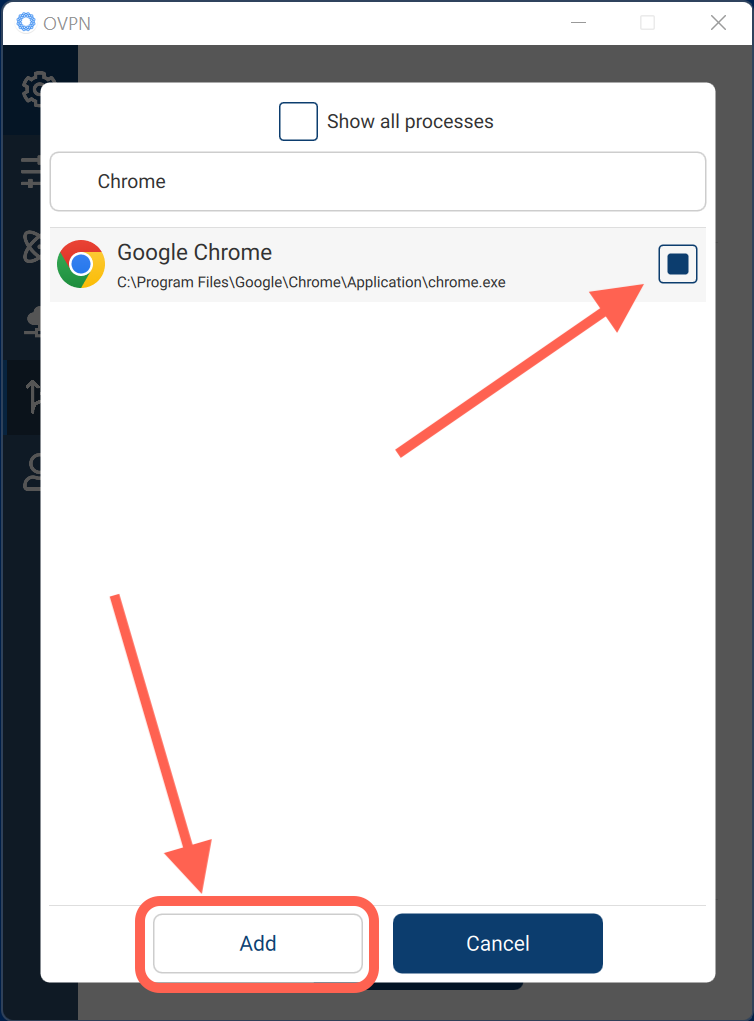 That's it! Simply reconnect to OVPN to exclude the selected applications.

To stop a process from being excluded from the VPN connection. Click the red minus sign next to it, and reconnect to OVPN.