Four new servers in the Malmö data center
In January we mentioned that we are changing datacenters from being hosted by Excellent Hosting to Bredband2.The migration is now fully completed and we've thus deployed four new servers in Bredband2s datacenter, called Marinen. The server still being operated from the Excellent Hosting datacenter, will be taken out of service permanently on April 1st.
Rest assured, the same physical security we have in Stockholm has been applied to the new servers in Malmö, meaning that the server cabinet is safely locked, as well as operating without any permanent media. Thus, the servers don't have any hard drives, USB memories, or CD drives, meaning it's completely impossible for any logs to be kept or stored after a server reboot.
The servers are named VPN01, VPN06, VPN07 and VPN08 and have about 120 available IP addresses. Every server has 2 x 1 Gbit/s connected to our switch. In the future we can easily increase the bandwidth to 4 x 1 Gbit/s. Furthermore, the switch has a 10 Gbit/s uplink.
The server cabinet in Stockholm has 22U while the Malmö cabinet has 10U. Thus, there is room for two more servers before needing to increase the cabinet size.
---
Pictures from the "Marinen" datacenter
The hallway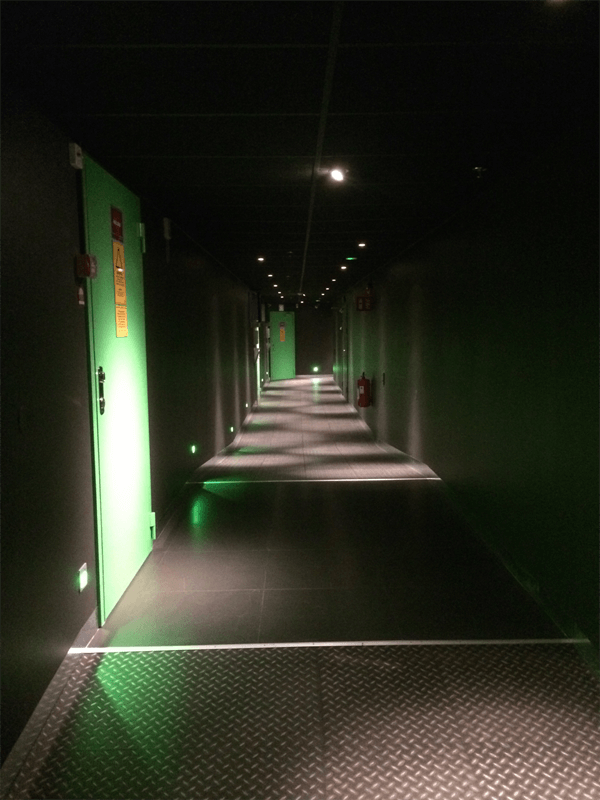 The door to the cabinet room
[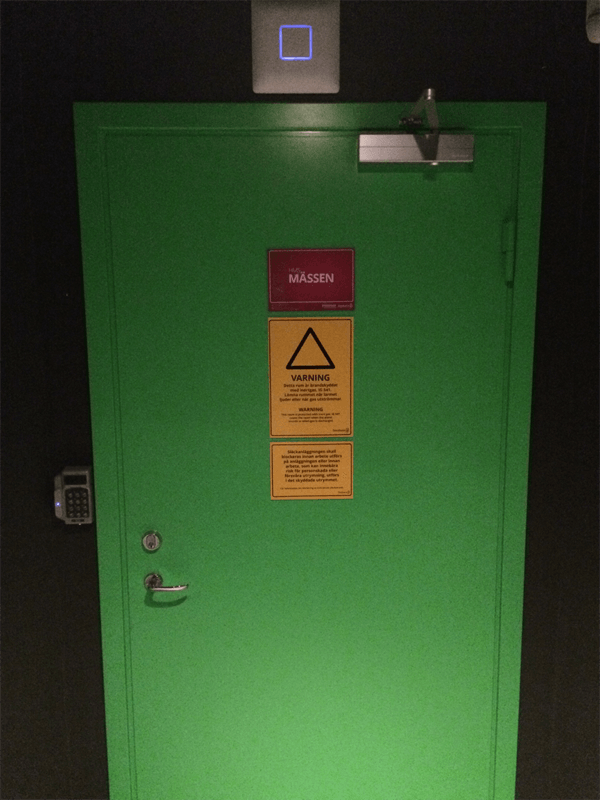 ](/images/blog/201503/bredband2/large/door.png "Click for larger image)
**The front of the cabinet while being locked **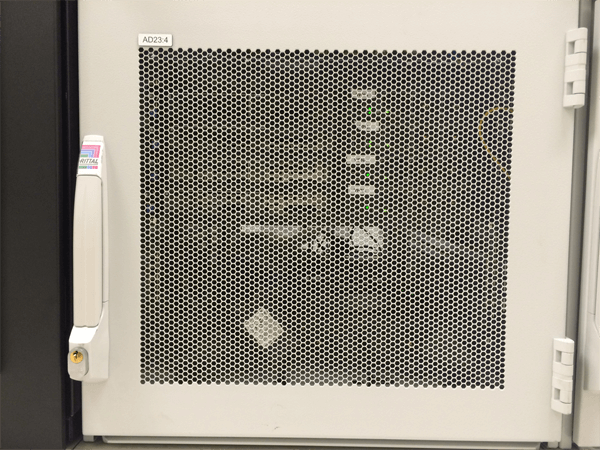 The front of the rack while being open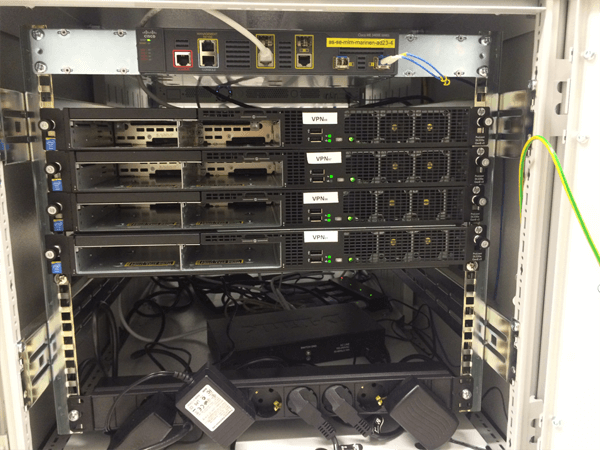 The back of the cabinet while being locked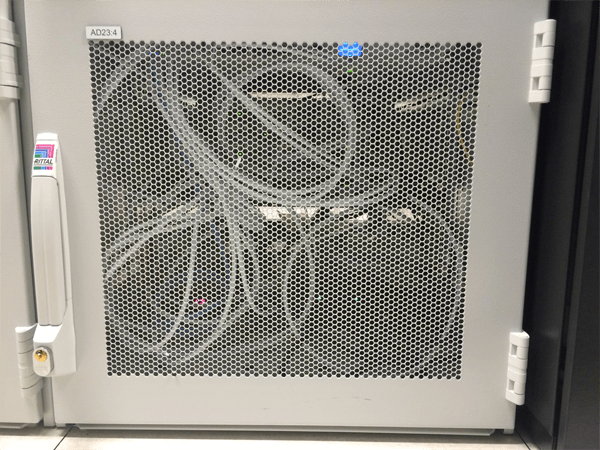 The back of the cabinet while being open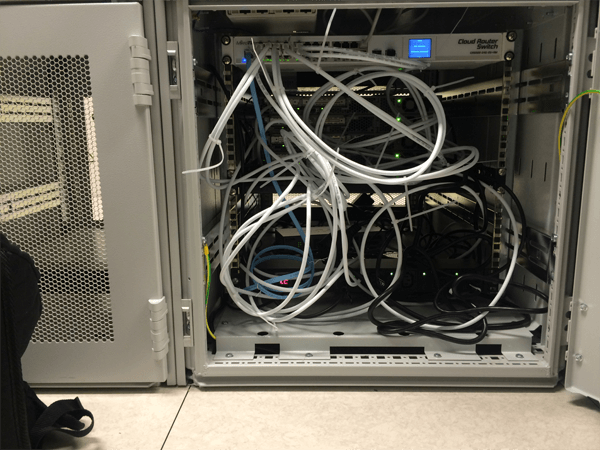 Closeup of the back of the cabinet while being open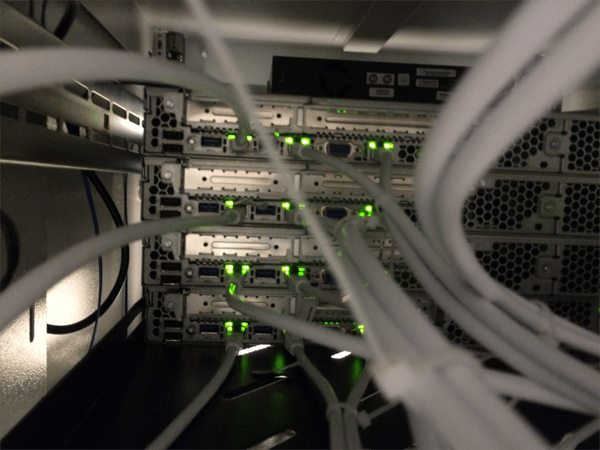 Closeup of the switch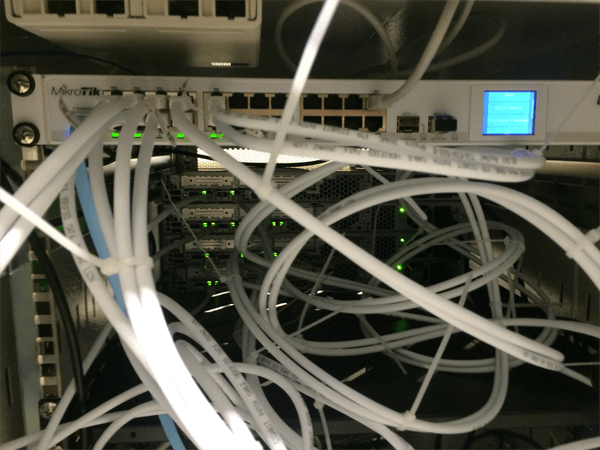 ---
As you can see from the picture, there are no hard drives or USB memories connected to the server. We've put a lot of effort into ensuring this level of security and are happy to probably being the only VPN provider offering such security to this extent.
We claim that our physical and software security in addition to our legal cost insurance makes OVPN the obvious choice when choosing a VPN provider.